Diet Chef – www.dietchef.co.uk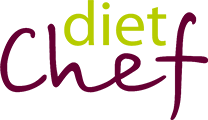 UK's leading delivered diet company. Started with Andrew Veitch in 2008 with £100 of capital. Grew revenue from £344,000 to £12m in 3 years and won 3rd place in the Sunday Times Fast Track 100. Sold a minority stake to Piper Private Equity in 2010 for £4m.
Launched in Germany, France and USA and have continued to grow organically with no external funding. MBO in 2015 returned 100% of the equity to the founders.
Diet Now – www.dietnow.com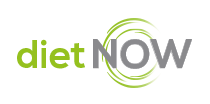 Challenger brand within the emerging VLCD market. Launched in 2015 to address an additional segment within the health & wellbeing category
Launched in Germany, ROI, Netherlands and France in 2016.
Prana Protein – www.pranaprotein.com
Wholefood Nutrition brand focusing on natural sports nutrition market. Launched in April 2017 predominantly focusing on convenient snacking and proteins.
Fanduel – www.fanduel.com
First angel investor in Fanduel.com a fantasy sports platform developed by a team from Betfair, Edinburgh University and McKinsey. Helped support the business plan (originally a prediction market called Hubdub) – arranged seed funding and helped by introducing to Pentech Ventures for the first venture round. Subsequently grown significantly in USA and raised over $363m from KKR, Google, Shamrock Ventures (Roy Disney fund), NBC and Comcast Ventures.
Fine Coffee Club – www.finecoffeeclub.com
Nespresso compatible capsule company. Purely online focused and grown significantly since 2012 launch. Over 48,000 customers and an extended range of single origin capsules. Partnered with the Hunter Foundation on an exclusive Rwandan single origin capsule with 20% of the sale price being donated to the Rwandan Coffee Farmer Cooperative.
TVsquared – www.tvsquared.com

Marketing Tech company focused on TV attribution and management used to improve TV performance through advanced analytics. Customers include Direct Response advertisers and brands in over 24 countries worldwide including USA, UK, Europe and Asia Pac.
Parsley Box – www.parsleybox.com
Parsley Box is a new direct to consumer food brand launching in 2017 that focuses on the in home dining market.
Exited investments
Flavourly – www.flavourly.com
Discovery box subscription brand bringing together artisan producers with consumers through either the flavour box or the craft beer club. Extensive consumer growth through partner customer acquisition using direct to consumer techniques. Sold in 2016 to Drinkshare Holdings
Brewhive – www.brewhive.com

Craft beer has grown into a major market over the last 5 years in the USA. In the UK there are few customer centric brands focused on this fast growing market. Singularly focused online the brand plans to become the largest craft beer brand in the UK. Sold in 2016
Copal Partners –  www.copalamba.com
Seed round funder of research outsource service based in London and India. Over 200 institutional clients and 2,900 employees across a number of offices. Second round investors including Deutsche Bank, Citigroup, and Bank of America Merrill Lynch. Current majority shareholder Moody's (NYSE: MCO)
Orbital Software – www.orbitalsw.com
Founder investor in knowledge management company focused on internal knowledge gathering in corporates and online. Helped raise over £26m investment from Novell, SEP and 3i. Listed the company on LSE in 2000 with a 4x oversubscribed public offering on Techmark. Sold to Sopheon plc in 2001.
Stortext – http://www.stortext.com/
Angel investor in later round of Stortext, a document management company focused on both print production (local government billing) and scanning and storage. Exited to Box-it Document Management.
Tweet